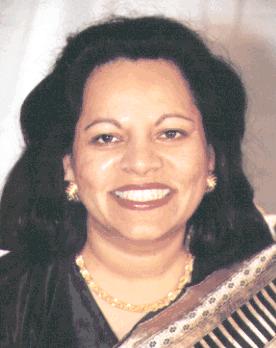 MEENA BATISH
Welcome to the home page of Meena Batish a very fantastic vocalist of the North indian tradition! She is the daughter of Pandit Shiv Dayal Batish (of "Khamosh Nigahen", "Naa To Kaaravaan Ki Talaasah hai" and Poocho Naa Kaise Maine Raina Bitaaye" fame!). Meena is truly gifted with a very beautiful and vibrant voice. We are about to release her latest CD of Panjabi songs featuring Bhangara, Dhola, Boliyaan and more!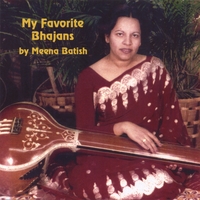 Her debut CD "My Favorite Bhajans" is now available through CDBaby Just Click Here to Buy it Here are some samples from the New CD. Happy listening!!

Here is a link to our Ragmala TV stream. Click it to view music videos and live concert footage of Meena, her father S.D. Batish her brother Ashwin Batish and Ashwin's son Keshav Batish.


Visit the Batish Institute catalog

For bookings contact
Sandra Batish
1310 Mission Street,
Santa Cruz, CA 95060
Tel: (831) 423-1699
Fax: (831) 423-5172
USA Toll Free: 1-800-RAG-MALA


singer vocalist bhangra, boliyan, dhola, geet bhajans ghazals, ghazal, thumri, filmi sangeet, north Indian music, bhangara, copyright ©1995 - 2003 Batish Institute. All rights reserved. Intended For Personal Use Only. No part of the information here may be reproduced or utilized in any form or by any means, electronic or mechanical, including photocopying and recording, or by any information and storage retrieval system, without specific written permission from the Batish family.