Ashwin Batish Sitar Power Group - Concert Updates
Ashwin Batish
|
Create Your Badge
| | | |
| --- | --- | --- |
| | | |
---

Recent Concerts by Ashwin Batish & Sitar Power

San Jose Chamber Orchestra featuring Taylor Eigesti Trio and Ashwin Batish on Tabla

"No performance on stage or in a concert hall is ever exactly the same twice, but each of the San Jose Chamber Orchestra's next concerts will be literally one of a kind, because musical improvisation is a part of the diverse program. The concerts feature as guests jazz pianist Taylor Eigsti, bassist John Shifflett, drummer Jason Lewis and tabla player Ashwin Batish."

Keshav and Ashwin at The Independent Night Club in San Francisco, with Camper Van Beethovan and Cracker

Wow ... what a cool venue and what great musicians to hang out with. Sitar Power opened for Cracker and Camper Van Beethovan at the Independant Club in San Francisco and brought its Eastern magic to this fantastic gathering. The performance was electrifying with the amazing tabla accompaniment of Keshav batish to his father, Ashwin, incredible Raga Rock compositions.

Ashwin Batish and Keshav Batish - Santa Cruz Art League Benefit Concert

A concert to benefit the Santa Cruz Art League featuring Ashwin Batish on Sitar, Keshav Batish on Tabla, Shuba Gunapu on Sarasvati Veena, Mathew Montfort on Guitar, T Mike Walker on Dumbek and Peter Sterback on Cajon drum.
Ashwin Batish and Keshav Batish at the World One Music Festival, California

In this photo: Ashwin Batish, Corey Mason, Keshav Batish: Absolutely incredible festival with some great energy and diversity! Sitar Power songs and traditional music of India was performed here by Ashwin Batish and his son Keshav Batish. It was also Keshav debut concert and he plaed not only the tabla but also the congas and hand percussion to the delight of the gathered crowd.

Ashwin Batish and Keshav Batish at CPUMC Concert, California

Ashwin Batish - Sitar and Keshav Batish - Tabla. A very lively performance incorporating both the traditional music of India and Ashwin's amazing concoction of classical raga mixed with Western Beat music such as Rock, Jazz, Country and Funk.

Ashwin Batish receives the Calabash Award

Honoring Excellence in the Ethnic Arts
by Greg Archer - editor Goodtimes, Santa Cruz For Ashwin Batish, it's all about "sitar power." This is not a news flash. Batish's funky obsidian cap carries that very message — the power of the sitar has been very good to him. So good, that this year, Batish is being honored along with seven other extraordinary artists who have made significant contributions to ethnic arts in the community, at the 2001 Calabash Awards on Friday, March 9 at Cabrillo College Theater.
Spread the Sitar Power Love ... Share this :)

Good Vibes for New Times
Review of Concert by Violent Femmes with special guest Ashwin Batish

At the Catalyst, Santa Cruz, California Steve Palopoli (Good Times, September 25, 1997. p. 45) Santa Cruz, California.

How could any fan of the Violent Femmes have left the Catalyst show on Sunday feeling unsatisfied? How could anyone have? With a lot of songs from their first album having become all-rock classics they've gained a new status as quirky guitar heroes over the last few years, and they seem comfortable enough with the idea. I'm serious, there were kids who were probably born around the time the Femmes debuted screaming the words to "Blister in the Sun" and "Promise." What a scene.

Did you know that was Ashwin Batish of the Batish's on Mission Street jamming on the sitar up there? He was amazing, especially his duels with bassist Brian Ritchie and drummer Guy Hoffman. Turns out Batish, who says he first started blending Western music into his sitar compositions about ten years ago, met Ritchie in 1989 in Germany, where they were playing some very experimental stuff together. Since then, he says, he's enjoyed playing with the Femmes when the opportunity arises.

"They just give me a call, we don't rehearse or anything," says Batish, who among other things produces instructional tapes on Indian music. "They just say, `play in the key of G.'"

It's a great pairing. Batish's unique Eastern sound and the Femmes unique style of Rock. Kudos to the band for realising it could work and kudos to Batish for playing along..........
The Batish's are also available for lecture/demonstration and seminars on the music of India - Hands on classes and workshops for the sitar, tabla, santoor, dilruba, harmonium, singing etc
Here are photos from Ashwin's past tours....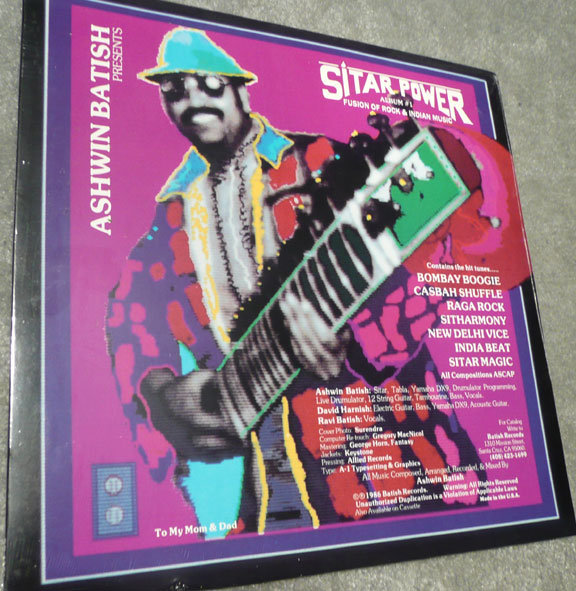 Ashwin Batish at the Bombay Broadcasting Network, New York.... Being interviewed by Anita Raj
---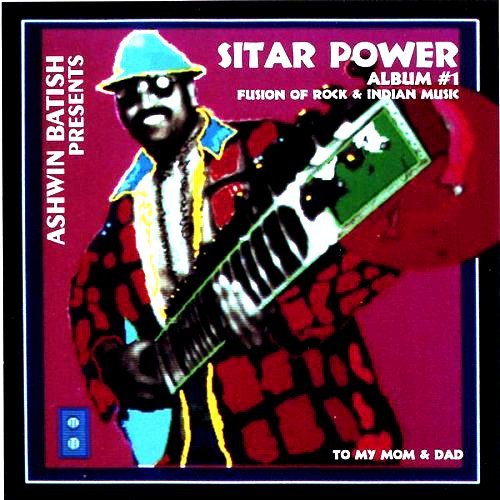 ---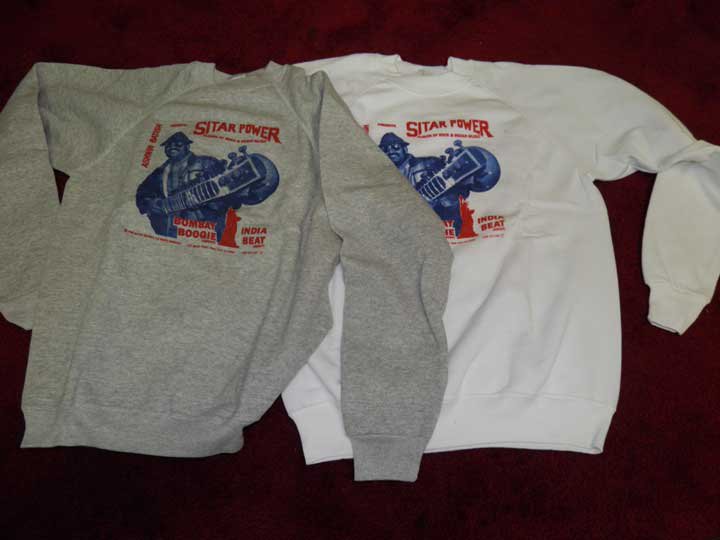 Sitar Power Hats, T-Shirts, Sweatshirt etc. Cool things to check out! Ashwin Batish's Raga-n-Roll is the train to catch!!
copyright ©1995 - 2012 Batish Institute. All rights reserved. Intended For Personal Use Only. No part of the information here may be reproduced or utilized in any form or by any means, electronic or mechanical, including photocopying and recording, or by any information and storage retrieval system, without specific written permission from the Batish family. All rights reserved. Intended For Personal Use Only