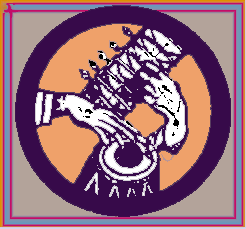 We are a dedicated Batish Family Music site emphasizing Indian music education through our own works but, we want to leave the door open for including all relevant information about music of India. It is our goal to make this your complete experience to the world of Indian music education.

Although we don't guarantee placement, we invite your questions and comments on any aspects of classical, folk, dance, Instrumental and vocal Indian music.

There are primarily two major schools of thought in vogue in present day Indian music. The North Indian school - also called the Hindustani school, and the South Indian school also known as the Carnatic school. They are both very powerful.

Stemming from the same tree, they drifted apart around the tenth century as increasing invasions of India isolated the regions. The North Indian school is credited now for being more diverse and a hybrid due to acculturation in the Northern territories, and the Southern school is seen as having more purity. That area kept its identity due to lack of frequent invasions. Whatever the reason both these systems have survived the onslaughts of time magnificently and today are firmly rooted.

As much as possible our music works have tried to cross reference North Indian ragas to their South Indian counterparts. But this task is huge and subject to opinion. So we've kept the door open to discussion and research for future scholars.

It would be unreasonable to not include folk and film music to our mix as these form the back bone of today's commercial existence of Indian music and some brilliant compositions. India is credited for being the largest movie producer in the world and 99 percent of the time the success of the movie hinges upon the songs and the music in the films. This has created some heavy pressure on the music directors to produce these hits, movie after movie, giving rise to some unseemly and frowned upon activities in the copyright domain. Alas! This controversy will never go away. We should save this for a discussion topic in our RagaNet magazine at some latter date.

Folk music and other regional genres stem from street songs and communal compositions that no one lays claim to. They've just been around since the beginning of time. I have heard my father and mother singing tunes which they heard their parents and grandparents singing. Some times they'll hear a popular movie or classical song and spontaneously start singing a folk song resembling the tune exclaiming "aha! we know where this one came from".
North Indian Music - Hindustani School
Our expertise is North Indian music and within its scope Pandit Shiv Dayal Batish or his son Ashwin, will personally try to provide answers to your music questions. Our first volume of Ragopedia encompasses one of the largest collections of North Indian ragas (approximately 680 scales) and is notated in staff and sargam notations to accommodate students familiar with either the Western or the Indian notation systems.

The next set of works complimenting the Ragopedia are called Chalans (systematic raga expansions). What started out as a one volume - two staff lines per raga project - blossomed into seven volumes and three pages per raga as Panditji just couldn't justify a ragas' true identity with short two line phrases. He researched extensively through books and recordings and then summarized each raga's expansion. Then he played the chalan on various instruments such as his Dilrubha, his Harmonium, or just sang them out to ensure their perfection before moving on to the next raga. To top all this he has generated midi files of all these expansions.

We are presently seeking ways of having these available on CD-ROMS. His work titled Rasik Raga Lakshan Manjari (Rasik is his poetic name, Lakshan means introductory, Manjari means collection) is organized in two volumes. and contains for the first time songs introducing raga details, written in English, and staff notation. He wrote these especially for the student in the Western hemispheres. This unique approach truly breaks down the language barrier that has stood as a silent wall hindering scholarly research. Lakshan Geets have in the past been only available in our traditional Hindi and Sanskrit languages. Hence only native students could benefit from them.
South Indian Music - Carnatic School
We want also to invite active discussion and comments on the music of South India. The Carnatic tradition is equally rich. Some aspects of this are discussed in the soon to be published Ragopedia Volume 2 - Exotic scales of South India. We will post articles on this tradition soon. Meanwhile, we invite you to submit any articles/comments/ on any field of South Indian music for possible inclusion here.

Upcoming Batish works in this field will include, and to an extent be dedicated to, research done by Panditji on all the ragas listed in Ragopedia V. 2. This is truly his MAGNUM OPUS! It is absolutely brilliant. Here, all his skills of writer, composer, musician, singer, and music director came together to form a complete, creative force the thought of which is mind blowing. While researching the University of California systems' libraries for North Indian works, he came upon works of Carnatic music authors. Here he stumbled upon the South Indian raga scale collections - approximately 2500 of them! His initial reaction was "wow I think I've found the mother load".

This triggered perhaps the most extensive research and composition activity of his career. What intrigued him most about these ragas was that "they sounded familiar" to him. Upon questioning him recently he stated - "I remember hearing some songs my mother used to chant that had a very unique music style also Marasi (families of musicians with a tradition of singing) singers would use a certain "ang" in their songs. I loved what they were doing but couldn't find anything in the normal classical realm of North Indian School to justify such an approach. Hence people would write it off as an "Ang" (meaning style - analogous to a Blues style)". For instance a chromatic movement between notes as Sa Re(b) Re [1, flat 2nd, and 2nd] or Ga(b) Ga Ma [flat 3rd, 3rd, and fourth] are generally frowned upon in the North but are perfectly valid in the Southern system.

Hence began this quest for Panditji to study what the Southern system was all about. For him it was a dream come true. After finishing the North Indian work he had resigned to the thought that "THATS IT!". Instead a new door opened.

First let me say that the Southern work is huge and it will take us some time to publish it all. Panditji has tapped some of his favorite authors such as Soordas, Tulsidas, Meera Bai, Dadu Dayal, Ghalib, Mir Taqi, Zauq, Daag...to name a few. But after running out of authors he started writing Bhajans, Geets, Classical Kritis, Ghazals, Lakshan Geets, and other song styles and designed each composition and set of words to compliment each raga's musical uniqueness. He then proceeded to record these by singing them personally on to a tape recorder so their true identity would be accessible to us all. All song lyrics are in the native Indian languages such as Hindi, Panjabi, Bhojpuri, Urdu. In order to help the Western student understand their meaning, he sat down at the computer terminal and translated all the lyrics. Also, for the first time ever, this project marries the Northern music system to its Carnatic counterpart. Such is the nature of this work.

The first set of compositions planned for release are Kritis of the 72 Melas (Comparable to the North Indian Thaats). This will be a set of 4 CDs / cassettes.

So feel free to browse the Catalog section and don't forget to look into the New Releases section to keep updated on our latest releases.

We plan on having special areas for the visual arts with loads of pictures of musical instruments and similar goodies. Your help is essential here. We welcome any good quality color or black & white photos you can supply in any field of Indian music and the fine arts for inclusion here.

Ashwin Batish

Please email your comments/questions/suggestions/articles to info [at] batish.com Or send by regular mail to

1310 Mission Street,
Santa Cruz, CA 95060, U.S.A.
Phone: (831) 423-1699 / Fax: (831) 423-5172
---

---

copyright ©1995 - 2003 Batish Institute. All rights reserved. Intended For Personal Use Only. No part of the information here may be reproduced or utilized in any form or by any means, electronic or mechanical, including photocopying and recording, or by any information and storage retrieval system, without specific written permission from the Batish family.