A Message To All Net Surfers......
Welcome to the Batish Institute Site. We hope you have a pleasant stay. special thanks to WWW for providing the link, and to Ralph Abraham (Visual Math Institute) for providing the site space and Internet address. You can reach us via email at info [at] batish.com.


To familiarize you with the Batish Family we have included some articles from past interviews, biographies, life histories etc.
---

The patriarch of the family is Pandit Shiv Dayal Batish. he is one of the senior members of the Indian music scene and is truly a wealth of knowledge. Check out his bio and you'll see.






---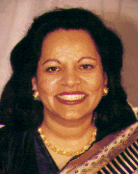 His daughter Meena Batish has been blessed with a beautiful and powerful voice.








---

His son Ashwin Batish has made quite a stir in the World Beat genre with his ever popular hit "Sitar Power". His thorough grounding in traditional classical forms comes through in his dynamic approach to Sitar playing.





---
The rest of our "behind the scenes" family members are....
Mrs. Shanta Batish - Panditji's wife and a phenomenal chef. She and Panditji ran a restaurant in Santa Cruz back in the 70's called Sri Krishna Cafe which latter became Batish India House. Now she has completed a "Home Cooked Natural Foods of India" cookbook and yes ..... we will have some mouth watering recipes for you soon!


---

Ms. Surendra Batish - Panditji's daughter is in charge of our promotions and media relations. If any media hounds are looking in :-) ..... this is the person to call for those promos etc.





---
Mr. Ravi Batish - Panditji's son, is in charge of everything from running our cassette manufacturing and duplicating facility to making and distributing all our products to the industry. Give his "Bless My Soul" Chai masala (tea spice) or his mango chutney or the lemon chili pickle a try, they are delicious!


---

Mr. Ralph Abraham - Ralph is not only a good family friend he is also a full fledged Batish family member. None of this would be possible without his unrelenting help. He has always been there for us. He has generously allotted us this site space on the Net. What a guy! While you are here check out his Visual Math Institute.



---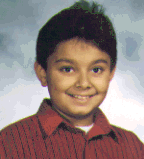 Now we do have a few younger Batish kids running around here .... and yes they are following in our foot steps. So don't be surprised if one of them logs on and says Hi!






---

---

copyright ©1995 - 2003 Batish Institute. All rights reserved. Intended For Personal Use Only. No part of the information here may be reproduced or utilized in any form or by any means, electronic or mechanical, including photocopying and recording, or by any information and storage retrieval system, without specific written permission from the Batish family.